Spring Festival, Egg Hunt and Flea Market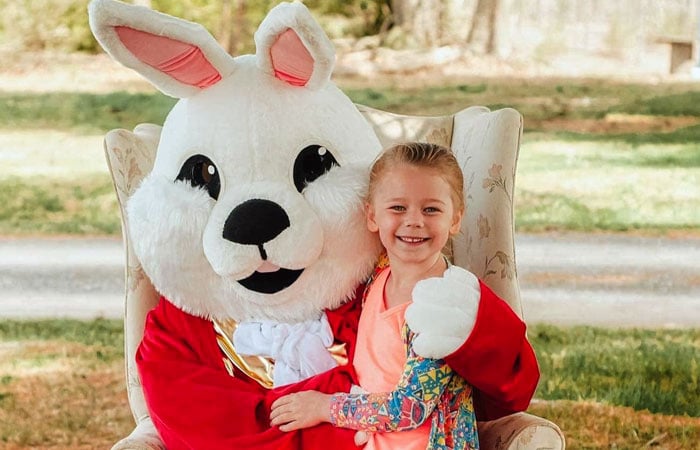 We can't wait until Spring when the Easter Bunny visits Sunset Berry Farm and our fields will be overflowing with eggs. Children's ticket includes 1 egg hunt, any candy found in eggs, and a visit with the Easter Bunny. In addition to an epic egg hunt, guests can enjoy playing on the state's largest outdoor bounce pad, scavenger hunt in the enchanted forest/fairy garden, tractor pulled barrel train cow rides, build your own stuffed animal, shop the flea market vendors, photos with baby chicks, and best of all, the Easter Bunny himself! Bring your own camera or sign up for an affordable photo session with Memories By Michelle.
Other Farm Activities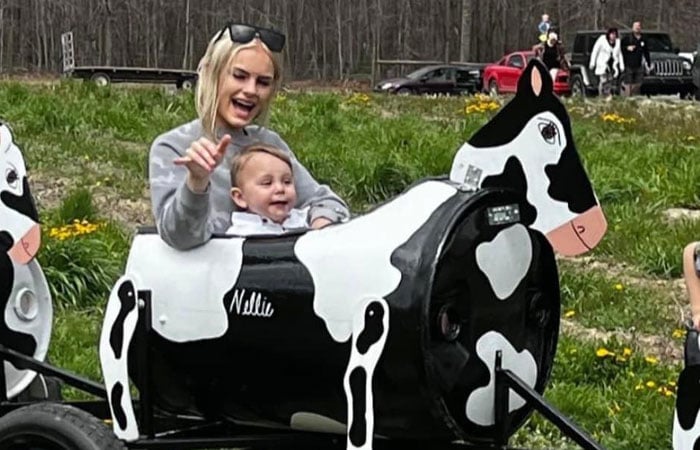 Bucking Cow Barrel Train Ride
The tractor pulled bucking cow barrel train ride is a big hit among kids of all ages. If you fit inside, you can take a ride! Kids can double up in the same cow and parents are welcome to ride along with little ones at no charge.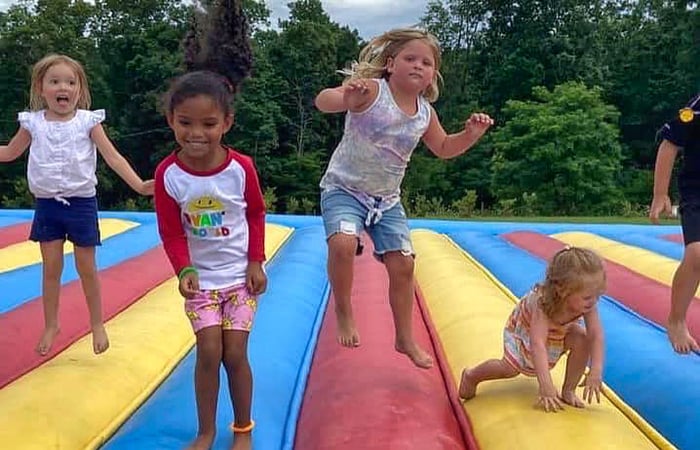 WV's Largest Outdoor Jump Pad
Kids have a blast running, rolling, skipping and jumping on the largest outdoor bounce pad in West Virginia! The bounce pad can get a little hot during warm weather so we recommend wearing socks to keep little feet comfy. The kids will be ready for napping on the ride home.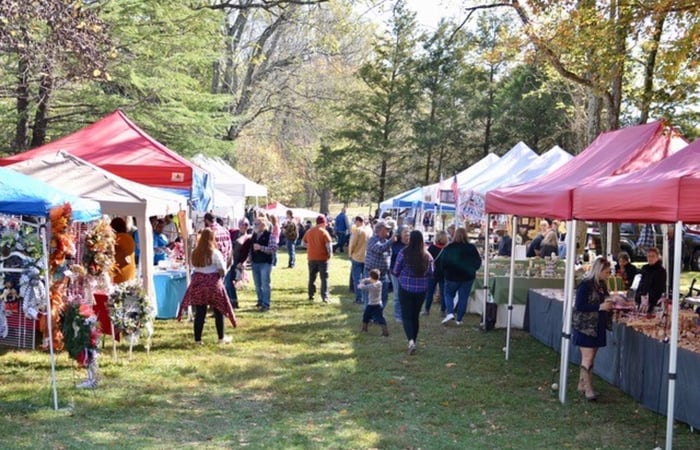 Flea Market & WV Craft Vendors
Spring has sprung and so has flea market season! Enjoy the refreshing outdoors while shopping with local crafters, flea market and food vendors. From shirts to mugs to jewelry to sassy nails, you'll find it all! Be sure to build your own stuffie at Sugar Bear's Fun Shop before you leave.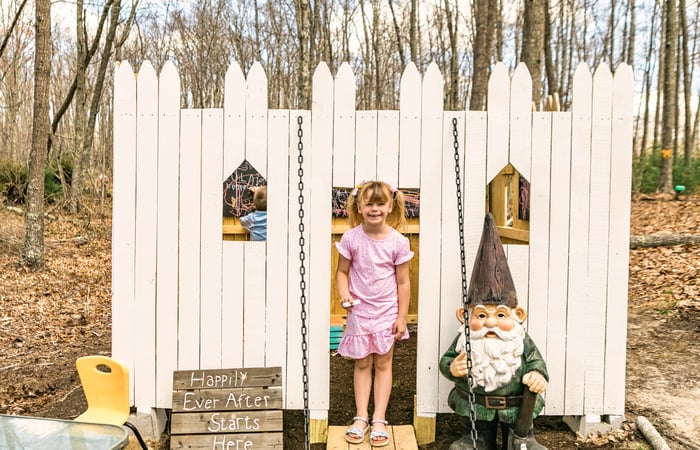 Enchanted Forest/Fairy Garden
Your entire family will enjoy a bonding experience exploring nature while enjoying a scavenger hunt in our enchanted forest. Kids love to visit the castle and let their imagination take over as they draw butterflies, frogs and fairies on the chalk board walls. Watch out for the trolls!