Alderson Strawberry Festival At The Farm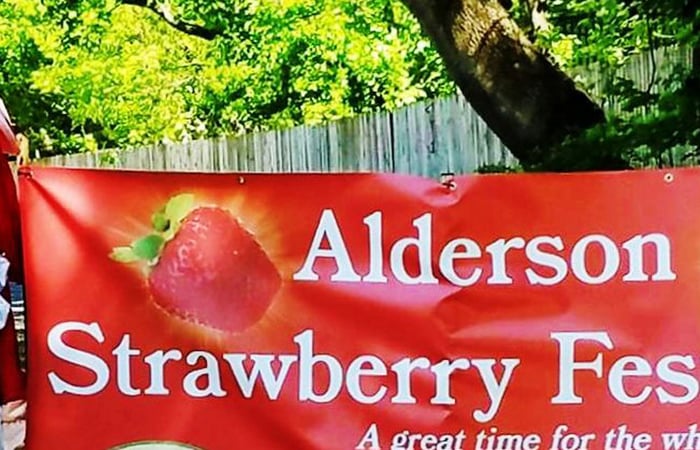 Alderson Main Street, Town of Alderson, Sheena Pendley and Sunset Farm collaborate each spring to celebrate all things strawberry. The BIG day is always the Saturday before Memorial Day (May 27 in 2023) with food, vendors, music & fun both in town on the historic memorial bridge and at Sunset Berry Farm. If you can't make it on the BIG DAY, you can still get in on the fun by visiting the farm Saturday, May 20 to enjoy Chpiggy bbq, shop WV craft vendors, make your own stuffed animal, face painting, pick your own strawberries & let the kids enjoy play time on the state's largest bounce pad, ride the tractor pulled bucking cow train, and do a scavneger hunt in the enchanted forest.
Other Farm Activities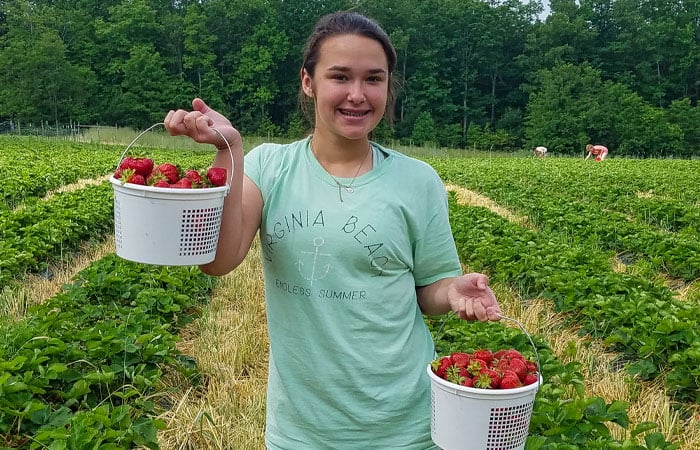 U-Pick Strawberries
Alderson, West Virginia, is known for having the sweetest strawberry patch in the state! Almost 6 acres of deliciousness can be found at Sunset Berry Farm, located just four miles from town, atop beautiful Flat Mountain.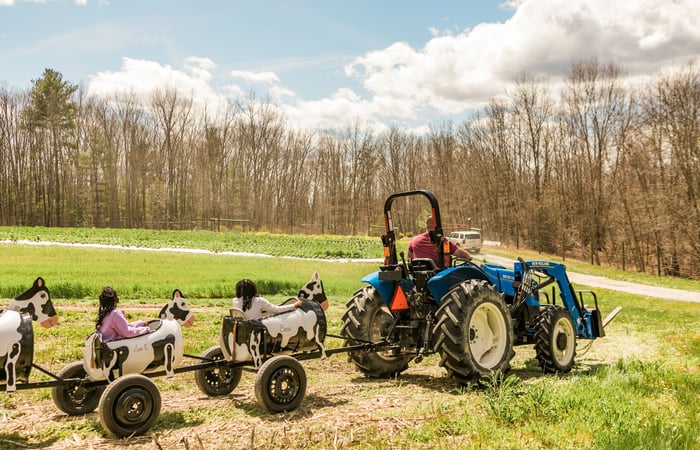 Bucking Cow Barrel Train Ride
The tractor pulled bucking cow barrel train ride is a big hit among kids of all ages. If you fit inside, you can take a ride! Kids can double up in the same cow and parents are welcome to ride along with little ones at no charge.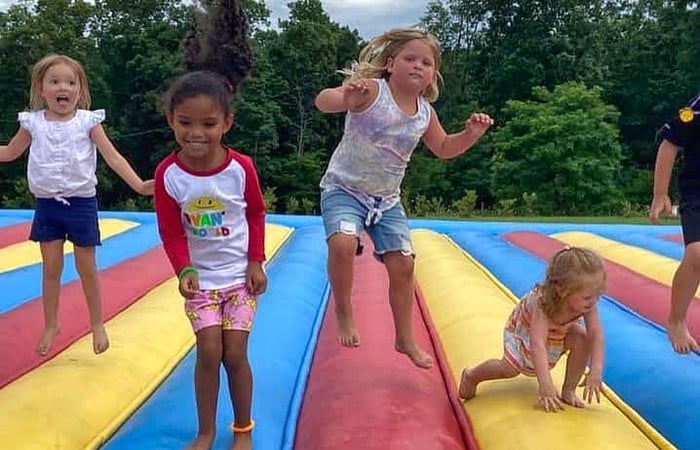 WV's Largest Outdoor Bounce Pad
Kids have a blast running, rolling, skipping and jumping on the largest outdoor bounce pad in West Virginia! The bounce pad can get a little hot during warm weather so we recommend wearing socks to keep little feet comfy. The kids will be ready for napping on the ride home.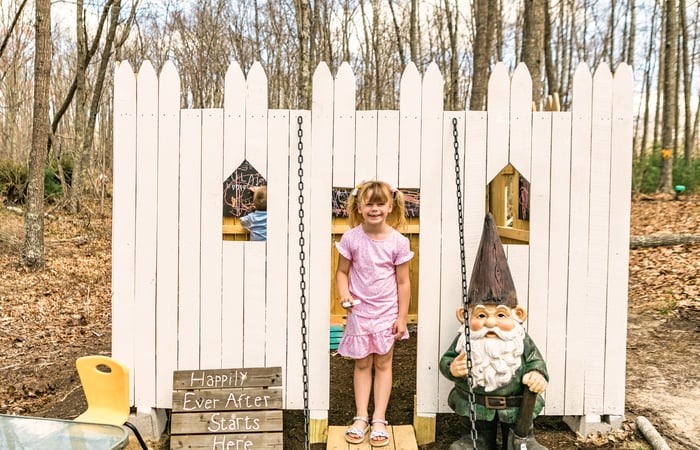 Enchanted Forest/Fairy Garden
Your entire family will enjoy a bonding experience exploring nature while enjoying a scavenger hunt in our enchanted forest. Kids love to visit the castle and let their imagination take over as they draw butterflies, frogs and fairies on the chalk board walls. Watch out for the trolls!